Herb Garden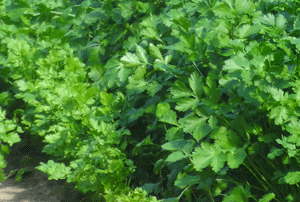 All our herbs where possible are grown from seed on our Farm.

Picked and bunched to order you are always assured of quality and freshness. We are always looking at both new and ancient herbs to add to our produce list, and, work closely with our clients to discuss their needs.

Alexanders (wild herb)
Angelica
Basil (Green & purple)
Bayleaf
Chervil
Chives
Coriander
Dill
Edible Flowers
Lavender
Lemon Vebena
Majoram

Mint Varieties including Chocolate & Pineapple Mint
Mint Tips
Oregano Varieties
Parsley
Sage
Salad Burnett
Sorrel
Tarragon
Thyme

* purchased herbs, not grown as yet at the farm.

Edible flowers are generally a mix of Viola, Nasturtium, Geranium, Corn Flower and Dianthus.

Please check availability if you require a certain flower as we can not always guarantee the mix.